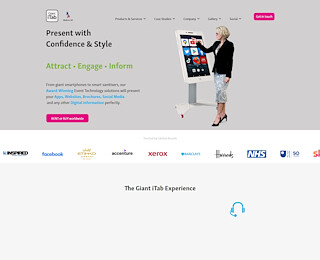 Making The Best Out Of Event Technology
Have you heard about giant tablets? These tablets are big enough for all kinds of showcasing and presentations. Do you usually make presentations at events? You need to embrace the new event technology. It is the new technology that is spreading like wide fire. Event technology entails showcasing your products and services at different events and gatherings with the use of 55-inch display units.
You might be thinking that there is nothing new about large displays. Yes you are right. There is nothing new about public displays. But how many large display units are interactive just like your mobile phones? How many display units respond to screen touches? How many display units engage customers? And how many display units answer questions within 6 milliseconds?
Is the picture of the new event technology getting clearer now? Those are the advantages the giant tablets have over conventional display units. Some of the reasons you need to adopt the new technology for your presentations and marketing have been outlined right below.
Versatility
The large tablets can be used for different purposes. They are great for video presentations, they are fantastic for staff training and most importantly they can replace your salesperson. You just need to install the appropriate app in them and they will deliver.
They support Facebook and Twitter
You can install Facebook and Twitter apps in them. The beauty of this functionality is that after any presentation, you can share it with all the participants through your Facebook and Twitter accounts. All the recipients can also share it further.
Little staff input
Whatever you intend to use the big tablet for, once the appropriate app is installed, you don't need to station any of your staff there. The tablets can work on their own. They have clear and loud sounds and wonderful picture clarity. Most importantly, they will respond to customers questions one after the other. This is why some of the people who have seen the giant tablets at work say the devices are capable of doing the presentations themselves.
Staff training
You can also use them for staff training. All what you have to do is to prepare a well detailed presentation of the training and set it up on the tablet and it does the remaining. The size of their screen makes the training very interesting.
Gaming
You have not really enjoyed video games if you have not played any on the giant tablet. There is one thing about all the latest game apps. The bigger the screen the more the fun. If you think playing a game on your 10-inch tablet is fun, try playing the game on a 55-inch tablet. The only problem is that after playing a couple of games on the giant screens, you may no longer enjoy playing games on your mobile device again.
Fantastic picture display
You can run your picture galleries on the gigantic devices. Pictures are clearer and bolder on big screens. If it is the pictures of people, you will get to see every feature of the faces clearly.
PDF Files and Brochures
The devices also support PDF files and you know that brochures and voluminous documents are usually prepared in PDF format. This means that you can also run brochures and other important documents through the big display units.
Giant iTab
+44 20 3542 1645
Chester House, 81Fulham High St, Fulham SW6 3JA, United Kingdom