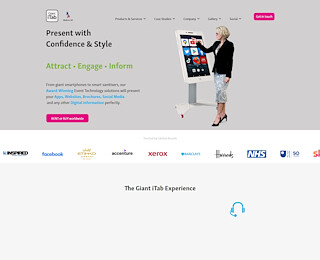 The best tablet products have a range of products that mirror all the functions of a mobile phone. It is best to buy a gadget that allows direct installation of apps onto devices as well as a seamless experience of interaction. Users enjoy a seamless experience of operating products and keep coming back as secondary leasing clients because they like the full functionality of the system.
How to buy a fully functional giant iPhone
Check the nativity
The most important factor of a fully functional tablet is the inclusion of native applications. Native software has a fast and responsive experience because the improved performance offers advantages in animation and rendering. Data security is a beneficial tablet feature present in the native framework.
Confirm access to a set of devices
The apps offer direct access to the hardware of the tablet, such as GPS, camera, microphone, and other features. Our tabs work the same as a regular one and allow the display of push notifications with the app's bundle ID.
Analyze the performance
The apps perform faster and smoother than hybrid apps. They have a framework that is native to the platform and give the best performance for all software installations. The app advantages the device's processing speed and store content, user information, and visual elements on the phone to give fast loading times. Check the device's RAM and ROM capacities to find one that will accommodate your processes.
Interact with the system
Our mobile applications should run smoother while inputting data and processing information. The apps inherit the OS's interface and make them look like an integration within the gadget.
User experience has specific UI standards that eliminate the need for a strenuous learning curve. You will interact with our huge iPhone systems with the same gestures and actions you use for your regular phone.
Check the gadget's offline capability
A web app limits the processes you perform by constricting you within a browser. The severe restraint limits the number of features and services you can install. Our fully functional native software has enough APIs to allow extra creativity.
Web apps can only work when you have access to the Internet. A native app allows one to continue their presentation or process without connecting to a possibly unsecured platform.
What is the largest screen iPhone?
Our tablet device has a maximum display size of 55 inches. Our large screen iPhone expands the display detail to a large screen while maintaining pixel specifications. 
Check the battery life
Most tablets have an exceptional performance in comparison to a phone's battery life. Their battery life can often supersede that of most laptops, making them convenient for a long day of presentation.
This setup means you can use heavy tablet applications without a fast dwindling of power within a couple of hours. Additionally, Our huge iPhone iseasy to recharge because it uses a standard power socket.
Giant iPhone touchscreen displays for sale or rent gives you the benefit of a large screen and closely similar properties with a regular iPhone. Cross-check the most critical features of each of our three tablets and make an order by getting in direct contact with our staff.
Giant iTab
+44 20 3542 1645