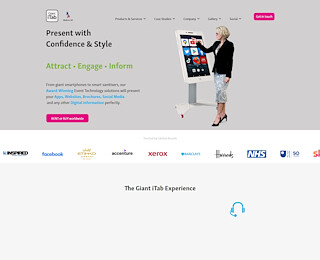 The electronic market is a sea of competitive models with very similar specifications of tablets. You can quickly narrow down the choices of the perfect tablet when you understand the importance of each specification. You may want a full-fledged one or a simple device with a fraction of all possible processes. Read on to help you understand what is the largest screen Android tablet is and how it will suit your needs.
Four common properties of our products
16:9 Aspect Ratio and portrait or landscape display
A 16:9 ratio is excellent for watching movies in landscape mode. The portrait mode if goof for reading books and using apps to display details such as calculations, because the apps mimic the screen's natural aspect ratio.
Pro-cap touchscreen
A projected capacitive sensing screen is the top method present in today's display settings. Component layers are thin and transparent enough to allow optimal optical functions. The grid of wires has an array of sensors that enable multi-touch sensing and resiliency for the electrical sensing circuit. Our screens pro-cap touchscreen offers the following benefits:
Excellent display quality
Better resistance against scratch in comparison to capacitive surface screens
Resistance against surface contaminants
Multi-touch properties
Proprietary software
The software is easy to adopt and only requires one to have a proprietary status quo to maintain its use. The software has specific for a particular firm or user and, therefore, only has features that address the needs and specifications of the software. Here is how our software benefits your purpose:
Professional development and careful testing
Full support to address all customer issues
Sufficient tutorial material on how to use the software
Bug fixes and updates that meet the suggestions of the users
Android system
An android operating system is popular as a mobile operating system that can support several devices. Android systems have experienced several improvements over the years since their establishment. Our android operating systems have the following benefits with our tablet systems:
Seamless integration with Google products
Affordability in comparison to Windows and Ios
The ability for multiple customizations and advanced rooting options
Top three huge tablets on the market today
27-inch tablet
This tablet has comprehensive solutions to support presentations and trade shows. It has the following properties:
A 16:9 aspect ratio
A native resolution of 1920 x 1080
5ms display time
An AMVA and LED panel
A 16.7 million display color
Ten touchpoints
Blue light reducer
An android operating system
42-inch tablet
The screen can operate without any downtime for twenty-four hours straight, like other products.
12 touchpoints
A 6.5 millisecond response time
A static contrast of 3000:1 typical
A 16.7 million display color
An antiglare coating
An android operating system
55-inch tablet
What is the largest screen tablet? This option is the newest giant touchscreen in our store. It offers a better display size and the same or better specifications.
An aspect ratio of 16:9
A static contrast of 1100:1 typical
A 12ms response time
An AG, IPS LED coated glass
12 touchpoints
Glass thickness of 5mm
A 2 x 7 W stereo
Our store keeps sufficient stock for the best large tablets for 2020. Order any of the tabs, and receive all the necessary supportive accessories, efficient installation services from the staff, and details of what is the best large tablet.
Giant iTab
+44 20 3542 1645