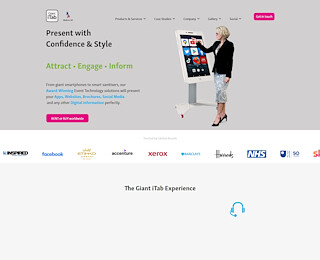 The New Information Kiosk Offers All The Marketing Solutions You Need
Digital technology has recently witnessed a giant stride with the invention of giant smartphones that can be used for all kinds of display. This is an improvement on the conventional billboard. These 55 inch smartphones are just like the normal hand held smartphones. They can do everything your mobile device can do, if not more.
The giant smartphones run on iOS like your Apple devices so it is not out of place if you see them as giant iPads. Their most attract benefit is that they respond to touches just like the common mobile device. They are interactive. They can respond to gestures, commands and questions. In fact, each of these giant smartphones serves as an information kiosk.
The information kiosk is a complete package. It combines the technologies of smartphone, tablet, artificial intelligence, app development and multi-channel marketing to bring digital showcasing to an unprecedented level. In a few months from now, the information kiosk will become an indispensable tool for e-commerce, digital engagement and event showcasing.
The new technology is a touchscreen solution that is very easy to use and the giant tablets are very versatile. If you have to describe the technology in two words, it is "Interactive Display". So, the giant tablets are simply interactive display units.
Being a display unit means they can be put to other uses apart from the marketing of products and services. Since they are designed to replicate the common mobile phones, customers are already familiar with their look and feel and even functions. Their massive size is what may be new to customers.
In fact, their size attracts customers so much that most of them love to interact with it. This is why it is a great tool for marketing and other forms of publicity. Its versatility makes it useful to different organization. Just like your mobile phone, you can install different apps to suit your immediate need. When you want to put them to another use, you can also uninstall the apps you don't need again and install new ones.
The most striking thing about the information kiosk is the fact that it works with the two most popular social media – Facebook and Twitter. This is an additional marketing benefit. Apart from displaying certain videos to viewers around, you can also share the videos on Facebook and Twitter.
Features of the giant tablets
55 and 27 Inch Display
The tablets come in two major display sizes. There are some with 27 inch screen size while the bigger ones come with 55 inch screen size. Both variants are equally efficient. The smaller ones are for smaller offices while the ones with bigger screen size are more suitable for public display.
Multiple screen touch facility
The tablets have multiple screen touch facilities. The smaller ones can respond to a maximum of two screen touches while the big ones respond to a maximum of four screen touches.
Instantaneous response
Just like human salesperson, the devices respond fast to questions. Its response time is 6 milli-seconds!!! In fact, it responds faster than humans. Its operating system is the latest version of iOS. That contributes largely to its impressive response time.
Considering all the features of the giant tablet technologies, one can boldly say advertising agencies that are yet to embrace the technology within a few months from now are short-changing themselves.
Giant iTab
+44 20 3542 1645
Chester House, 81Fulham High St, Fulham SW6 3JA, United Kingdom