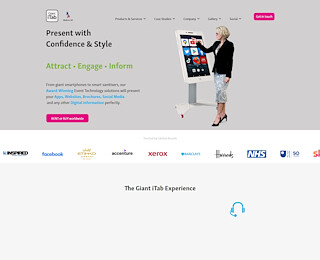 How To Buy A Large Tablet
The world has evolved to the point that it is intertwined closely by means of technology and with consumers giving more preference to mobility, the demand for more mobile computing devices has reached its peak. Tablet computers (whether large tablets or more compact ones) are powerful mobile devices. For those new to this type of large tablet technology or who intend to purchase large tablets, buying one for the first time may prove to be intimidating. The following guide will keep such consumers informed regarding the specifics to consider before moving forward.
What Should Buyers Consider?
The first and arguably the most important consideration when looking to purchase a tablet is "how the buyer intends to use it". Large tablets vary widely in weight, functionality, screen quality, shape, speed, connectivity and price. Tablets that come with more content, applications, and versatility will be more appropriate for buyers who want to make and edit documents, videos, photographs, and more. There are tablets for children as well.
Weight, Size, And Shape
Since it is large tablets we are focused on, portability isn't a priority, go for a large tablet with a 9-10 inch screen, when measured diagonally. These tablets typically weigh more and have better battery life. They are generally more powerful than smaller tablets. Although a slight drawback here is that large tablets aren't very comfortable to hold when reading, some users prefer them.
What About The Screen Display?
Another consideration is the sharpness and brightness of the screen display. If a user plans to use the device in brighter light or outdoors, he or she should go for one with high-rated performance under bright light. If high-quality display is the yard stick, check the color accuracy, resolution, and detail of the screen. Is it viewable from any angle? Does it lose contrast when off-angle? Do images wash out or become dark when device is in portrait mode? Are colors true, or are there bluish or greenish tones? All of these factors are essential.
What Types And Number Of Apps Are Usable On The Device?
This option varies according to the tablet model and brand. Apple's App store has the widest selection of apps as well as Google Play Store. Users who want to be able to download numerous apps have to go for a tablet that is compatible with the app catalog they desire. Users who want a tablet for sending e-mail, reading and Internet surfing can purchase a less expensive option with less options. In any case check the details to make sure the tablet doesn't include costs for unnecessary features and apps.
Which Keyboard Option Do You Prefer?
Tablets whether large or compact are generally touchscreen with virtual keyboards. A consumer must be comfortable with using touchscreen keyboard. Alternatively, should a physical keyboard be required, the consumer should purchase a tablet that can be connected to an aftermarket keyboard.
What About Operating System (OS)?
A tablet's operating system much like that of a traditional computer and smartphone determines its capabilities, so this is another important consideration. Ensure the OS can be upgraded from the original version installed in the device as this allows the tablet to be compatible with the newest apps.
Giant iTab
+44 20 3542 1645
Chester House, 81Fulham High St, Fulham SW6 3JA, United Kingdom