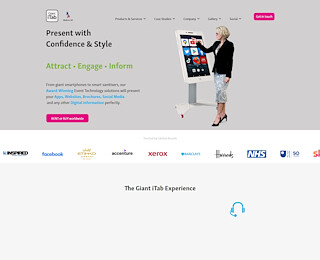 Technological advances have significantly changed the way we do business. The corporate and promotional events that companies hold are no exception. Nowadays any company that wants to make a successful event must consider the use of new technologies. It is essential to understand the importance of using these advances, and how to successfully distinguish your event with them.
Why Use Technology in Events?
People have become accustomed to using technology for the organization of their current life. In that sense, relying on this trend will help you create competitive advantages that give a differentiating element to your event. An example of this is the use of platforms or apps as the main support for your celebration. By developing an application, you can involve attendees from their registration or invitation to your activity, increasing the interest and level of commitment of participants.
In addition to this tool, the use of other technical resources will allow you to provide a unique experience to attendees. The more memorable the occasion, the more likely you are to meet the corporate objectives you have set.
Which Technologies Are Common for Corporate Events?
These are the most common tech for events nowadays. Keep in mind that you must use them wisely; the idea is that they help you meet your objectives, not steal attention from the main purpose of your activity:
Streaming Conferences
Fogscreens
Video Mapping
Digital Screens
Drones
Interactive Soil
Holograms
How To Differentiate Yourself From Your Competition Using Technology In Your Events?
In addition to these common elements, you can use revolutionary technologies so that your events have that unique touch. A resource that will give that special twist to your event is the giant devices. These are special equipment that simulates the shape of a Smartphone or a Tablet, with similar functionalities.
The purpose of these large-scale devices is that your event attendees can interact with it. The main intention is to help you boost your digital strategies, with them. With these devices you will be able to show the benefits of your apps, websites, social media and special contents that support the development of your activity, boost your corporate image and place your brand at the top.
Even the device will allow you to combine other technologies to increase the experience. You can, for example, transmit the streamings or make video calls through the device. As a result, you will provide an awesome activity which will help you succeed in your corporate intentions.
How Can You Get A Large Scale Mobile Device For Your Event?
To enjoy this type of tech for events, the wisest thing is to have an excellent provider like Giant iTab. There are two main ways to have this equipment in your business' event. For occasional use, you can rent the equipment you need. If, on the other hand, you want this technology permanently, you can buy it directly from the manufacturer at a very competitive price.
If you want to make a difference with your tech for events, Giant iTab offers a variety of devices on a large scale, from 27" to 55". With them, your guests will be able to enjoy your strategies and live an unparalleled experience, making your event unforgettable. Contact us.
Giant iTab
+44 20 3542 1645
Chester House, 81Fulham High St, Fulham SW6 3JA, United Kingdom