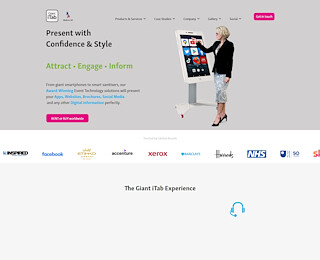 The way businesses display their content, offers and services have changed drastically even in the last ten years or so. For decades, print dominated because it was the only option for displaying your services in your store or business. Showcase a featured product, slap a price on it and hope that the signage would attract customers into your business to purchase that "special" item.
But in the last decade or so, digital signage display has become more and more prominent and for quite a good reason. With digital signage, the option for dynamic information has become a hot trend. Why showcase one feature item when your signage can rotate through several items you would like your customer to know about? This way, it lets your clients know about any potential specials or high-priority items or services that they may not have known about with print.
Simply put, the reach of digital displays versus print displays is not even close. Businesses are afforded greater flexibility and reach thanks to digital displays. Thankfully, there are a plethora of ways and options to pursue to find the best fit for your business.
What technology rentals does iTab offer for events?
iTab offers a litany of options in their display options. They offer displays that look like giant smartphones, tablets and what they call "touch tables," which function the same as the first two but are laid flat to act as a display table.
These displays come in several sizes – from 27 inches up to 55 inches – and offer designs that look like giant smartphones, tablets or interactive touch tables. They are built like massive smartphones, but with much clearer display brightness and colors, stereo quality sound and LED display capabilities.
At the moment, Giant iTab only offers Android configuration, but that still allows for a wide array of selections in terms of interactive apps and features.
Giant iTab has it all in terms of digital interactive displays and featuring one in your business could be a game changer.
What other technology rentals are available?
Aside from that, there are traditional technology rental companies that offer high-definition smart televisions, tablets, computers, virtual reality equipment, printers and faxes, and wireless internet rentals to equip your business both locally and on the go for events or conventions.
There are several vendors across the globe that offer rentals of the iTab in the UK and Europe, the United States, Canada, the Middle East, Australia, and New Zealand, and Asia Pacific.  In the UK and Europe, they are only available for rental through Giant iTab itself. In Canada, they can be rented through MCR. In the United States, they are available through Meeting Tomorrow, ShowGear Productions and SmartSource Rentals. In the Middle East, they can be procured through Prince AV while in Asia Pacific they can be rented through GL Events. And finally, in Australia and New Zealand, they can be rented through Hire Intelligence.
Anything you could need to furnish your business or to bring for a convention can be found at one of the above vendors or through iTab itself.
Giant iTab
+44 20 3542 1645
Chester House, 81Fulham High St, Fulham SW6 3JA, United Kingdom