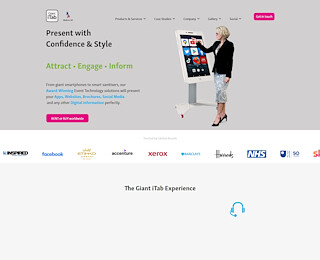 A tradeshow or exhibition does not work without accessories to secure or improve the function of the display gadgets. Essential tradeshow tools include a rental kiosk and a firm attachment for the tablet. The mount is crucial because it secures the display equipment during the entire presentation.
It takes a couple of seconds for someone to snatch a small tablet and slip it into a backpack. A savvy attendant could collect contact information, delete apps, change the presentation language, and cause other forms of disruptions.  A competitor can sneak into the system's database if they can see a bit of the presenter's front-end data.
Portable iPad and tablet rentals should have mountings with locking features and secure display setup. Computer kiosks are long-lasting and proper for events and tradeshows. The technology includes a touchscreen iPad hire for tradeshows in a locked cabinet and a wireless Internet connection. The best quality of a kiosk is their flexible twenty-four hours of usage.
Benefits of tablet mounts
Interactive display stand
Bespoke designs on some models
Easy transportation setup
A simple method of assembly
Availability of discounts from several multiple purchases
An excellent option for several website attendees
Extreme security of the gadget among a crowd of attendants
Ideals areas of application
Exhibitions
Marketing spaces
Trade shows
Reception areas
Showrooms
Product launches
Which stand should you use for the tradeshow iPad rental?
The right iPad stand rentals depend on your budget and the specific need for the display. The wide variety of tradeshow displays should include prices as low as $150 and as high as $40,000. Keep in mind the stand's price will be collateral besides other amounts such as the purchase or tradeshow iPad rental.
Types of tablet attachments
The range of tablet mounts continued to change with the changing technological landscape of display screens. The varieties of tablet holders serve a plethora of purposes because they have different physical setups, such as height, angles, and firmness.
Freestanding tablet stands – These stands are ideal for customers who want extra engagement. The front of the iPad kiosk rentals faces the front of the exhibit display to allow customers more flexibility in viewing a presentation. The exhibition has a custom print front panel and a theme that extends the branding's display.
Wall mounting – These holders have permanent locations and attachments of certain types of tablets. They deliver adequate focal points for eye-level promotions or customer signups.
Counter mountings – These stands are convenient for trade show counters and tables, and often secure the mount on a flat surface. Most counter mounts have a 360-degree swivel attachment that allows customers and staff to interact with the screen from any of its angles.
Why use our stand?
iGiant tabs have freestanding and counter mounts for all trade show equipment rentals. They do not have the glass closures of an ordinary kiosk, hence allow interactive engagement of customers. Some of these stand a rotatable attachment that angles the screen at different positions. The stands are easily moveable to other locations; hence the client can change the status of their presentation with little hustle.
Giant iTab
+44 20 3542 1645