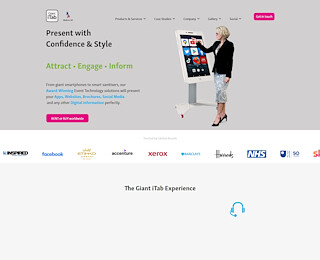 5 Reasons Why An XXL Smartphone Is Useful
For a business that is looking for the best way to stand apart from the competition, digital signage is the wave of the moment and the future. Now that business owners everywhere are relying on digital signage, it is time to take a closer look at the usefulness of an XXL smartphone.
The XXL smartphone is used as a store display and it can also be a powerful marketing tool. Businesses that are looking to promote or explain certain products will often rely on the use of an XXL smartphone. Let's take a closer look at the five best reasons to utilize this form of digital signage as soon as possible.
1) Lowered Costs
When businesses have had products that they are looking to promote or explain in the past, they would typically rely on printed materials in order to spread the word. With the use of an XXL smartphone, a business is now able to update their promotional information at any time and they do not have to deal with the cumbersome costs of generating printed materials. Best of all, the content is able to be updated almost immediately.
2) Attracting Positive Attention
Now that there are so many businesses competing for the attention of the consumer, it behooves a company to find ways to stand out from the crowd. Attracting positive attention can be challenging and that is where digital signage comes into play. Customers tend to respond best to visual stimulation. With the use of this form of digital signage, it is easier to attract customers who are in the market for our products.
3) The Competitors Already Has Them
It is also worth nothing that any competitors who have not already procured XXL smartphones to assist them with their digital signage will be doing so in the immediate future. At this point in time, a company that does not have the proper digital signage will stick out like a sore thumb. If the competition has already made these types of moves, we will also need to make the switch before it is too late.
4) Generating Advertising Income
A business that wishes to generate additional income can also use this style of digital signage as a means of advertising for other companies if they do not currently have a promotion of their own to trumpet. If this signage is being used at a sizable shopping center, this provides businesses with the opportunity to engage in cooperative forms of advertising and gives them the chance to generate additional income that can be used to grow other areas of the company.
5) Powerful Interactive Tool
A consumer is far more likely to engage with information that is being provided to them on a larger scale and this is why a smartphone of this nature is so crucial. The XXL model essentially acts as another member of the sales staff. If the rest of the staff is currently busy, these smartphones can function as another sales representative in the meantime. Customers who are waiting to receive service are more likely to sit tight when they are able to engage with powerful signage.
Giant iTab
+44 20 3542 1645